Taxi - Transfer - Airport, hotel and medical transport
in Bergerac in Dordogne (24)
⚠️4 passengers maximum per taxi. 7-seater van available subject to availability.

⚠️Beyond 4 passengers, multiple cars may be required!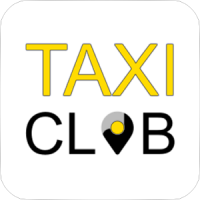 Scan the QR code:
Abeilles Bergerac Taxis
Order your taxi from your smartphone!

Transports any distances

in Dordogne (24)
On holiday around Bergerac (24), Périgueux (24), Sarlat (24), Eymet (24), Marmande (47), Villeneuve-sur-Lot (47), Agen (47), Libourne (33) or Bordeaux (33), etc? Do you have an important meeting near Mérignac (33)? Want to be sure to be on time at the station or the airport? Are you a foreigner and would like to have a driver who speaks English?
Abeilles Bergerac Taxis, your taxi in Bergerac (24) provides 12 very comfortable vehicles with 4 to 8 seats (sedans, minivans, minibuses) for your trips in the Grande Aquitaine region and beyond (24, 33, 46, 47, 64, 40, 16, 17, etc.).
For personalized information, call us at 0033.05.53.23.32.32 or via the link below
Regular transfers to stations & airports
Abeilles Bergerac Taxis accompanies you in your various regular or occasional journeys, to airports, train stations, hospitals, doctors, hotels, shopping centers, restaurants and the city center of Bergerac.
Mastering the road well, we will be able to drive you to your destination safely and without risk of delay.
Your sightseeing tours in complete safety
around Bergerac
We are easily identifiable thanks to our "Bee" and our luminous yellow "TAXI"
We practice transparency and we offer clear and reliable quotes for all your travel plans, regardless of the distance. We also provide bilingual (English & French) drivers (men & women) to facilitate your requirements.
For medical reasons requiring a seated transport for you or your loved ones, we guarantee your travel, without advance of costs, as long as they are prescribed by a doctor, and under the conditions of care organized by the Health Insurance. We support our patients from home to healthcare facilities, and vice versa.
Whether you are in Bergerac, Périgueux, Vergt, Eymet, Bordeaux, Sarlat-la-Canéda, Lalinde, Mussidan, Neuvic, Montpon-Ménestérol, Coutras, Tonneins, Langon, Saint-Loubès, Agen, Lormont or any other town in the region Grande Aquitaine, but also everywhere else, we will organize your trip together in optimal conditions
Useful links
Taxi - Medical transport - Transfers
Hotels
Airports
Stations
Adress
Place de la Gare - Avenue 108ème R I, 24100 Bergerac

Do not hesitate to contact us
** The personal data communicated are necessary for the purposes of contacting you. They are intended for Abeilles Bergerac Taxis and its subcontractors. You have rights of access, rectification, erasure, portability, limitation, opposition, withdrawal of your consent at any time and the right to lodge a complaint with a supervisory authority, as well than organizing the fate of your post-mortem data. You can exercise these rights by post at Place de la Gare - Avenue 108ème R I, 24100 Bergerac or by email at taxis24@hotmail.fr. You may be asked for proof of identity. We keep your data for the period of contact and then for the duration of legal prescription for probationary and litigation management purposes.